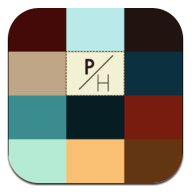 Photo Hero provides you with the inspiration to capture that priceless photo you've always wanted to take. This application is designed to give its users some variety when taking photos on their iPhone or iPod touch, as it presents a criteria of different photos you are to take on a particular day. Each day you are given a main menu screen of "Missions" with 12 topics you have to cover, photographically, throughout the day. Moreover, at the end of the day you can go through all of the photos you have taken and rate them – this allows you to keep track of the photos you love. In addition to this you have the ability to reach out and socialize with your friends on this application by sharing your mission board with them, so that you can gain a second opinion on your photos and start a competition for who can populate the mission board first.
PhotoHero does a fantastic job of providing you with a great amount of inspiration for your endeavors in photography. With ideas that refresh daily, you will be snowed under with an abundance of ideas on which you can base your photos . This is among one of the best features on this application, and you will be thankful for it, as you (most likely) wouldn't have thought of these ideas yourself.  In addition to this you will be able to manipulate these ideas further in the future, as you will have a go-to topic for basing your photos on. However, while the variety of ideas is congenial – we feel that some of ideas suggested are not always feasible and not something everyone would aspire to take pictures of.
This application is nothing but aesthetically resplendent; with its bold appearance and logical layout you will be pleasantly surprised to find that the UI (User Interface) is simple and intuitive. Alongside this, we were pleased to see that the developer has introduced the facility to edit the photos you take during each day, to give you the ability to manipulate your shots to how you desire – this is a fantastic feature, which is considered as a luxury for most photography applications on the App Store today. By contrast, we did notice upon even just light use of this application that it can be quite sluggish when you have imported a couple of photos into the mission board – we were additionally surprised to find that the application often crashed when full with a mission board of pictures.
Overall this application pitches a desirable concept, which is likely to catch on in the future. This paired with some great aesthetics, an intuitive UI and a photo manipulation facility makes for a promising and successful application. Contrastingly, the often-sluggish navigation within the UI is a major let down, especially for users of iOS devices, whom are usually used to smooth and high frame rate method of navigation.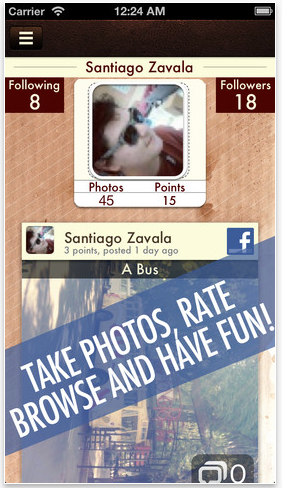 TheAppleGoogle Rating: 9/10
Download this App here.
Developer's Website