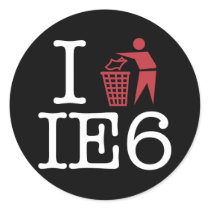 Google has announced that it is going to stop supporting Microsoft's browser Internet Explorer version 6.0. It says that the browser is slow and buggy which could pose a threat to the internet.
Killing IE6 implies that Google would stop supporting their services such as YouTube and Google Docs on the browser. Nearly everyone in today's world use these Google services and they are an essential part of their internet experience. By not being able to use these services, IE6 users would have no choice but to switch their browser or upgrade their version of Internet Explorer. YouTube would do this by 13th of March. Users could watch videos on the browser but new features won't work. Google Docs and Google sites hosting services would stop on 1st March, 2010.
Google has taken a stand to remove the browser as it even was involved in the recent China attack. Much of the measured IE 6 usage originates in China. According to NetApplications, IE 6 is still used by 20% of the surfers worldwide.