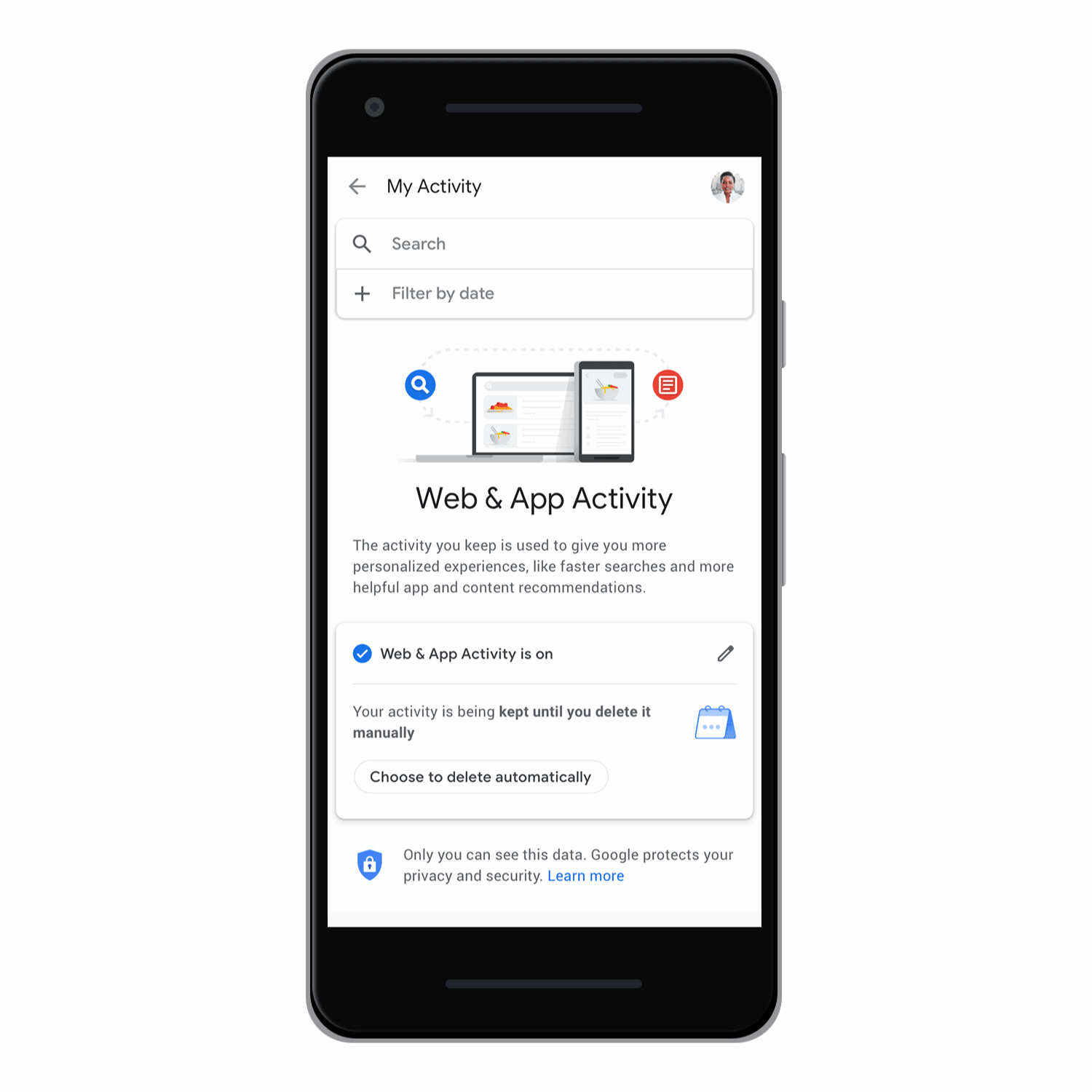 Google admitted recently that it stores the data, web activity and location of users in its servers. This is mainly for user personalization purposes and the company said that it does not intend to mess with information and it's always secure. But if you are still not convinced, Google has introduced a new feature that will help you delete your data automatically.
This new feature is located under Web And Activity Settings – "Choose to delete automatically". Once you tap on it, you will be taken to the screen which will give you three options. Here, you can either select to delete manually, delete automatically after 3 months or 18 months. Google will save your preference for the future and you can feel free to change the settings whenever you like. The feature is currently adhered to location data and will expand to app data and web activity soon.
Techcrunch reported:
With this, you will still get recommendations, but the extent of your personal data that's stored on Google's servers and can be used by the company will be limited. The recommendations, too, will only be based on the limited recent data you still share, so they won't be as precise as before, but should still be useful.

For now, this feature is launching for location history, as well as web and app activity. That includes your Chrome browsing history, for example, as well as your notification history from Google's Discover feature on Android, locations you searched for in Google Maps, apps you used and more.