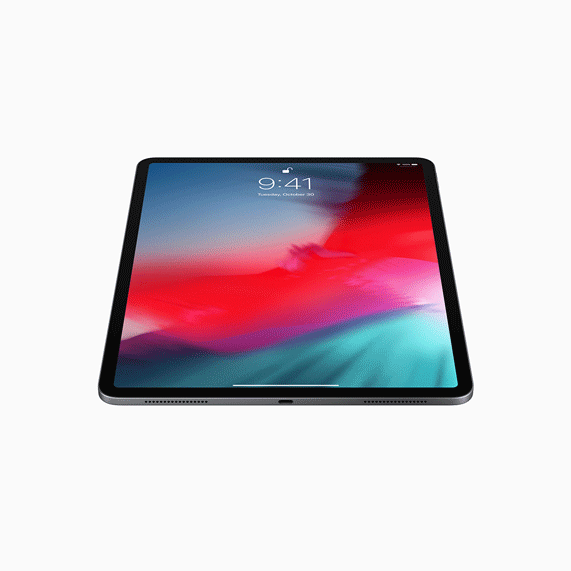 Apple took stage yesterday at the Brooklyn Academy of Music, Howard Gilman Opera House in New York and announced the new iPad Pro along with the new MacBook Air and the new Mac Mini. We have been looking at the leaks and rumors for the iPad since a few weeks where some of it has actually turned out to be true.
The company did launch the new iPad Pro without the Home Button as predicted by a number of sources who got the hint from iOS 12. Also, the device comes with the Face ID feature which will help you unlock the device in seconds and you can face the iPad from whichever side or angle you like and it will cause no issues while unlocking.
The new iPad Pro will be available in two variants, the 11-inch and the 12.9-inch in silver and space grey colours. The edge-to-edge display looks fabulous and will utilise a larger portion of the screen, while the thickness on the device has been slimmed down to almost 25 percent than eariler versions with the company claiming it to be the thinnest iPad at 5.99 mm. This is amazing because iPad is meant for portability and the crowd is going like it for the sleek design and might even end up purchasing the device while neglecting the steep pricing which starts from $799.
Apple also announced the new Apple Pencil, which now has the ability to stick magentically to the iPad and charge wirelessly as well. The company has added the new USB-C type port on the iPad Pro, which can also help you charge your iPhone directly from the iPad Pro.