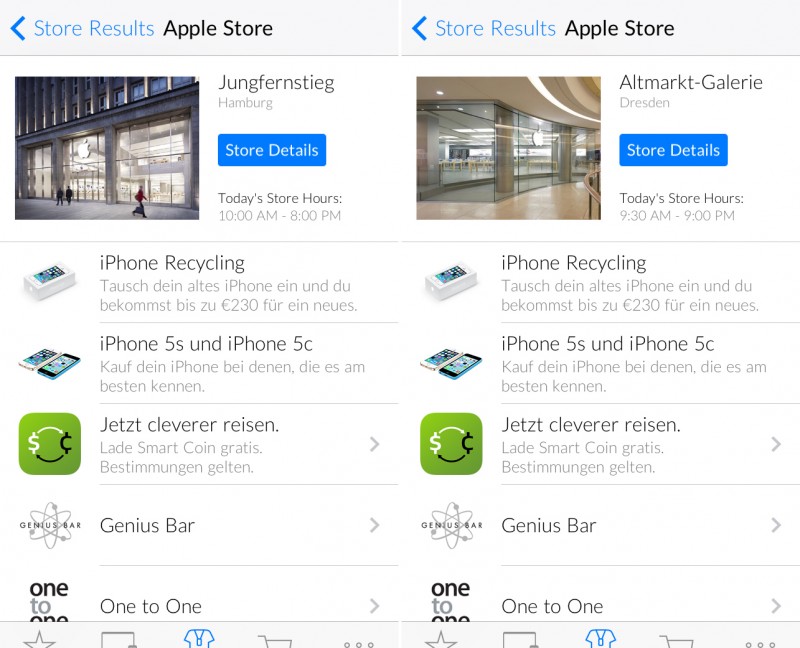 After launching its trade-in programs in US, Britain and Canada, Apple has now launched its trade-in program in Germany. With this trade-in program, Apple iPhone users can exchange their old handsets with a gift card that can be redeemed when buying a new iPhone. The model, quality and life of iPhone decides the amount of money that gets credited to the card of the iPhone seller. iPhone customers can earn up to $315 with this program.
Apple recycles all the handsets it receive under this program. BrightStar is the recycling partner for the handsets. The trade-in program is available for iPhone 3G, 4, 4S and 5 and the original iPhone model doesn't qualify for the trade-in program but can be given for recycling.
In a statement to Pocket-lint, Apple said:
"iPhones hold great value. So, Apple Retail Stores in the UK are launching a new program to assist customers who wish to bring in their previous-generation iPhone for reuse or recycling. In addition to helping support the environment, customers will be able to receive a credit for their returned phone that they can use toward the purchase of a new iPhone."
To know the value of your iPhone, visit this page.