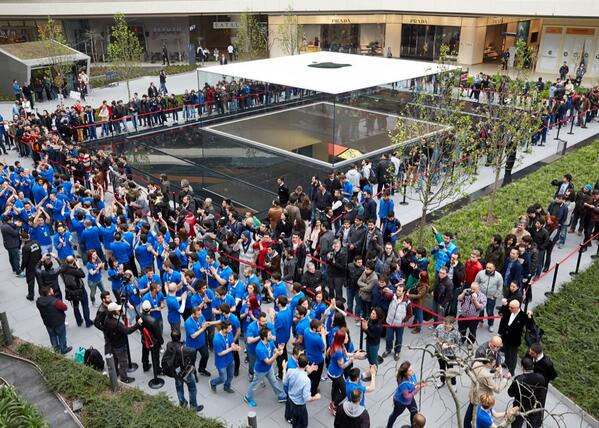 Apple's first retail store is now open for the public in Istanbul at the Zorlu Centre, a centrally located multi-use space having a high end mall, hotel, office, residential and performing art center. The Apple Store has the latest subterranean construction as few other Apple flagship stores with four gigantic glass walls between a shallow pond made of black stones. The roof is white with a big Apple logo on top. The outlet has a showroom floor, special event area and dual genius bars all in 21,500 square feet space.
Teşekkür ederim to our customers in Istanbul and all the people of Turkey. pic.twitter.com/4xD4A2X06c

— Tim Cook (@tim_cook) April 5, 2014
This Apple store comes after Tim Cook's February visit to Turkey to meet the Turkish President regarding the research and development operations and a proposal for education technology initiative. During this visit Tim said the Turkey Apple store would be unique and will have a design seen nowhere in the world.