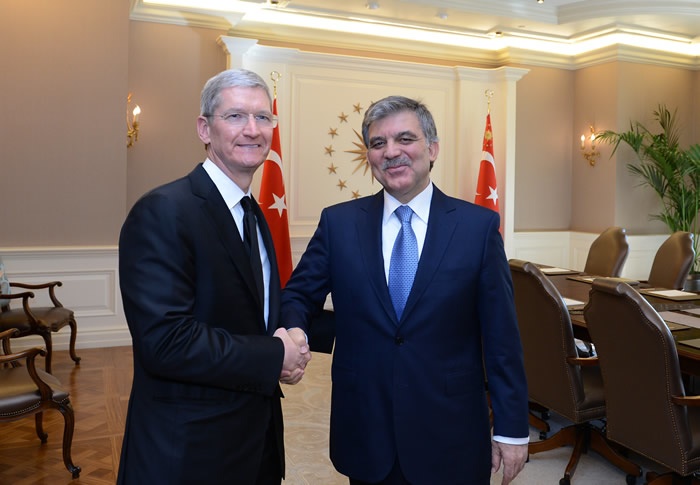 Apple's CEO Tim Cook, is visiting Turkey to meet President Abdullah Gul, prior to the opening of Apple's first official retail store in the country. This was confirmed through the President's official calendar entry, as noted by MacRumors. The meeting is set to take place on the 4th of February, today, at 11 AM local time (1 AM PST) at the Çankaya Presidential Compound in the capital, Ankara.
As we reported back in October, the Apple store will be opening up in Istanbul, in the Zorlu Center. Turkey will also be getting an online Apple store as early as this November.
What really makes this important is the fact that President Abdullah Gul started an initiative worth $4.5 billion, to provide over 15 million iPads to the country's public education system. Last year, some of Apple's executive members visited Turkey to discuss this same initiative with the president, who then visited Apple as well as other Silicon Valley companies to introduce his scheme, and then launch it himself.