A Dedicated The Beatles Channel Added To Apple TV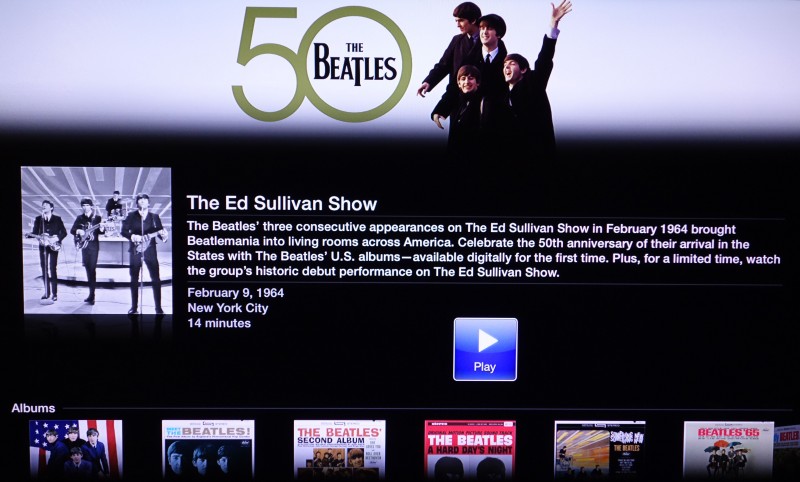 Apple TV now has a new dedicated channel for The Beatles celebrating the band's 50th anniversary of breaking into the US market. The channel will allow you to view all The Beatles albums and songs and purchase anything you like right from iTunes. It also features a TV appearance on "The Ed Sullivan Show".
Simply power on your Apple TV, and you'll find it on the front page.