Hulu Completely Redesigned for Apple TV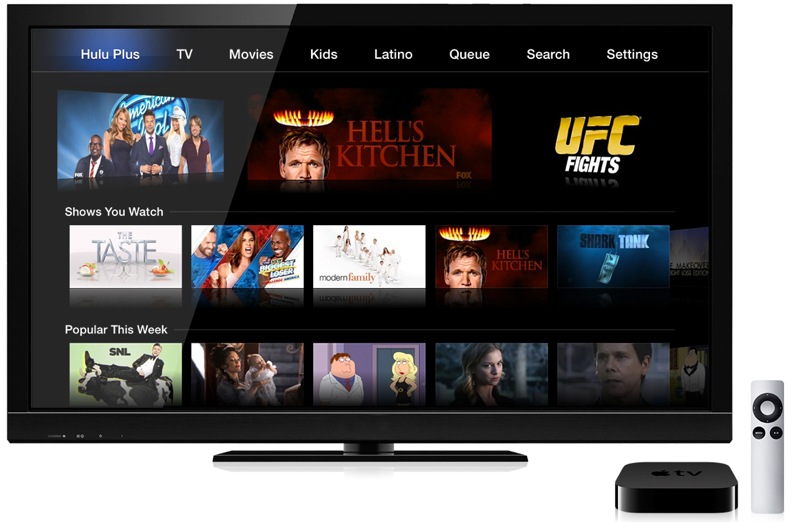 Hulu has completely redesigned its interface for Apple TV users from the ground up. Apple TV has been updated to v 5.2.1 which features a newly designed version of Hulu. There are better search tools now embedded right into the Hulu App and overall, the entire design is completely new.
From Apple -
Right away, you'll notice we've added content categories across the top navigation bar to make it easy to for you to jump to your chosen section – whether it is TV, Kids, Latino, Search, or something else. Inside each category, you'll discover what's new in our content library so it's easy to discover new shows and keep up with the shows you already love. You can also jump into your favorite shows right away with the "Shows You Watch" tray. We built this to make sure you never miss a new episode or lose your place in a series.
From MacRumors –
Users are now able to hold down the "Select" button to access the Subtitles and Audio menu for captioning, and pressing play on a TV show will play the latest episode. This new functionality is reliant on the Apple TV 5.1.2 update.
You can update your eligible Apple TV device right away.