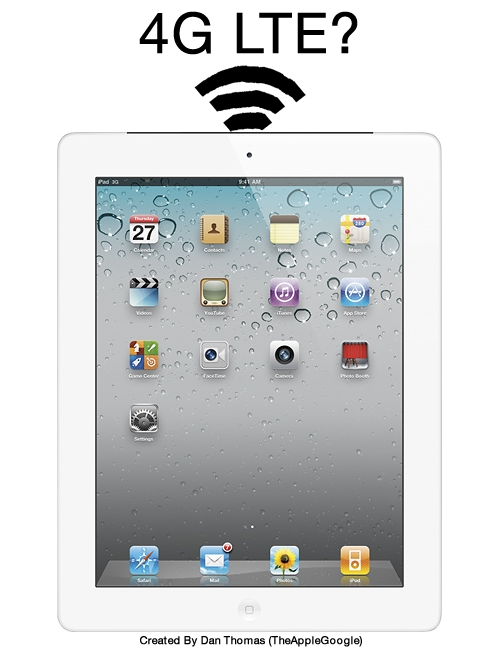 The 3G version of the iPad has proved a very popular option for many iPad buyers as it provided an abundant amount of internet access when on the go, which is why many people buy iPads, for on the go. The question that now arises is will Apple step up the game and introduce a 4G LTE version of the next iPad? Many rumors and speculations say that this will be the case on Wednesday. It does appear odd that Apple would strike to introduce LTE cellular data networking when they heaven't introduced it on their iPhones yet.
The speculations go on to mention that Apple will not only introduce a faster, more useful 4G iPad, but they will keep on retailing the 3G version for people who are only using 3G speeds, like those who are on Sprint's network.
We will find out whether Apple have decided to take the venture into 4G LTE on Wednesday. Check back onto our website for the latest on the news about Apple's keynote on Wednesday.