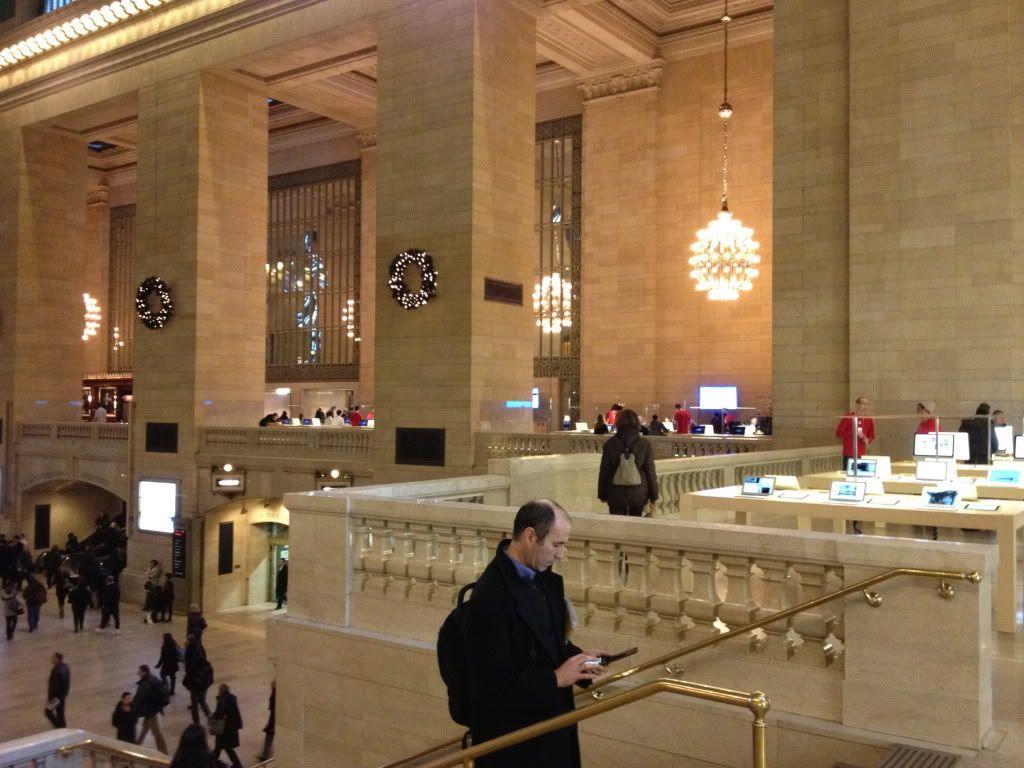 A neighboring company to Apple's Grand Central Store in New York has experienced a 7% increase in sales since the Apple Store was opened there in Q4 2011. The co-owner of Michael Jordan's Steak House says "the rise isn't because Apple replaced another restaurant, Metrazur, in the terminal. The jump only happened after Apple opened, said Glazier, not in the several months that the space was being renovated as the store was built".
New York City's MTA travel network did have slight obligations about Apple opening a store in Grand Central for these reasons, Apple wouldn't share as much revenue as predecessors and other potential companies bidding for the space. $60/square foot is significantly less than what the previous tenant was paying for the same space. However in relation to this Apple responded with an argument that it will bring many more people to the station, so therefore they will use the other facilities there too.
They weren't incorrect either.