Kindle App Adds Open Supported Files, Background Downloading, and More
Amazon has pushed out an update for its Kindle App for iPad and iPhone that takes the most amazing book reading application to version 2.5. The App now completely optimizes the iOS background capabilities and allows you to download a book in the background while you spend time on some other App.
Another major addition to the App is the ability to open supported files from Mail or Safari or any other compatible App using the Kindle App. It also now supports File Sharing, so you can use iTunes to transfer supported file types from your computer to your iOS device.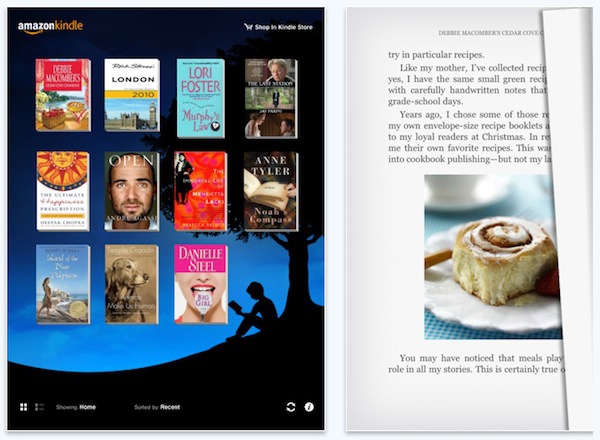 The update is for the iPhone and iPad version and is available in the App Store for free. Here is the complete list of changes and fixes included in the update -
• Continue downloading books while the app is in the background on iOS 4 devices.
• Access millions of free and out-of-copyright books from Project Gutenberg, Internet Archive, and other online sources. Open supported files from Safari and Mail or use File Sharing in iTunes to transfer files to your Kindle app.
• Improved image zoom
• New book indicator
• Bug fixes