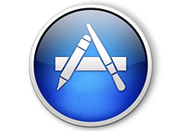 Apple's Mac App Store is going to be another huge success and just as its iOS counterpart developers need to submit their Apps to Apple for review. The Mac App Store would be opened shortly and starting today, Mac App developers can submit their Apps to Apple for review.
Apple has now opened its door to the precious developers who need to log-in to their Apple Developer account and submit their Apps to make them available from day one.
"Log in to the Mac Dev Center for details on setting up an iTunes Connect account, creating Apple-issued Mac Distribution Certificates and preparing your apps for the review process."
"The Mac App Store revolutionises the way applications are installed on a computer – it happens in one step. You can browse Mac apps by category…or do a quick search for something specific. You can install Mac apps on every Mac you use and even download them again.", said Apple in a mail to developers.
Developers also believe that the store is a huge opportunity for them to market their Apps easily and efficiently. Take a look at this post to learn more about what the developers feel about the idea.
Follow us on Twitter for more Apple News and Like us on Facebook.